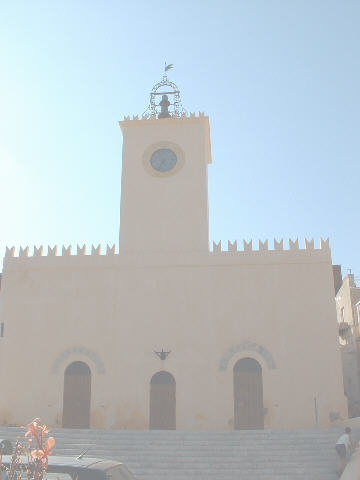 Initiatives at the Complex
The Master Training Centre
The Master Training Centre of Castello Torre Salsa International Complex (CTS-IC) offers to its clients a proven methodology that will increase productivity and stimulate individual and enterprise benefits. Excelsior-L.A.M. is the methodology through which effective administration is emphasized.
Candidates will experience self-confidence, group dynamics, standards maintenance, motivation, time-appreciation skills and much more. The Training Centre aims at providing to each candidate the understanding that 2+2 doesn't always have to equal 4: to "think outside the box" and ensure that the business gets done right.
CTS-IC offers the Corporate Recipe Book for Success with just the right mix of direction, innovation and fun. Every CTS-IC participant will leave with a wide range of skills and qualifications that will turn your industry into a 'result-oriented' industry.
The Linguistic Centre
Consulta Meta I.M. inc. promotes initiatives aimed at community and personal development. Our home-grown relationship methodology in the areas of Strategic Consulting and Interaction Consulting is the same as for Initiative Development.
Castello Torre Salsa International Complex in Siculiana, Italy, hosts the Linguistic Centre. The following programs and services are available at the Centre:
Second Language Instruction
Courses in English and French for Italians
Courses in Italian for non residents
Courses offered to Youth Holiday Camps (Colonie)
Interpreting and Translation Services
Practicum and Accreditation
WEB Translation Services
The Convention Centre
Conferences and Seminars;
Audiovisual Activities;
Documentary Film Projection.

The Technological Centre
Avaya-Siebel competency centre for CRM;
Basic computer courses;
Web services;
Interaction Management for small an mid-size firms.

The Environmental Centre
Programs supporting agriculture and fishing;
Research, Development;
Collaborative programs with the World Wildlife Federation (WWF);
Ecological programs.
Castello Torre Salsa
International Complex